We're Renovating!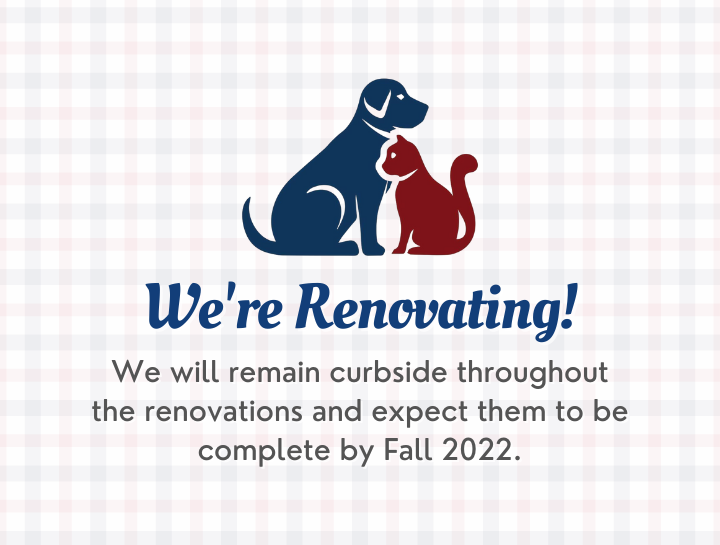 June 23, 2022
We are thrilled to announce that we began renovations here at Especially Pets on May 2, 2022!
Especially Pets has gone through many changes over the years but our core mission remains the same: to provide our patients with the highest quality of care possible. The newly renovated space will better support our ability to provide this high standard of care!

We will have an expanded space with wider hallways, a new exam room, an upgraded restroom, x-ray area, and surgical suite. Lights, paint, and flooring will all be updated and our entrance will be moved to the rear of the building. We're excited to improve these areas as they will allow us to provide better customer service to our clients.

We plan on being open for curbside appointments throughout the entire renovation project to care for our patients. We expect renovations to be complete in the Fall of 2022.
We're excited about our progress, check out some photos of our new space so far below.